Dawn Whitten [BNat (Hons), FNHAA, IBCLC] is a clinician, educator and researcher. She is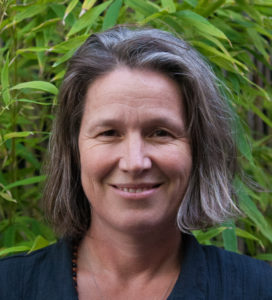 passionate about protecting and nurturing the microbiome of the next generation and has a broad-base of clinical experience with a focus on women's health through pregnancy and beyond, and infant and toddler health. She has worked with Dr Jason Hawrelak in clinical practice and research collaboration for the last 15+ years.
Dawn has a particular passion for improving practitioner knowledge in the area of lactation, maternal and infant health. She regularly presents at both National and International Conferences and Online Events.
Through the Health Masters Live independent professional education platform she has presented webinars on: The Infant Microbiome (2019), The Fourth Trimester 2018, The Breastmilk Microbiome and Glycobiome (2017); Breastfeeding (a three part course 2017); Infantile Colic, GORD and Lactose Intolerance (within the Gastrointestinal II Master Class 2015); and Paediatric Allergies (Within the Paediatrics Master Class 2014). She was invited to contribute two webinars to the International Better Baby Summit in 2014 – Breastfeeding – Finding Your Way and Pacing Introduction of Solids for Health. 
Dawn regularly publishes papers in the peer-reviewed literature and has contributed to clinical textbooks (see a list of some of her publications below). She coordinates two units within the Evidence-based Complementary Medicine Program in the College of Health & Medicine at the University of Tasmania (Hobart, Australia). She also coordinates her clinic's internship program and regularly mentors in her areas of expertise.
Dawn has an interest in herbal medicine safety in pregnancy and breastfeeding. She has been a research assistant in this area at Southern Cross University and has peer-reviewed in this area for the American Herbal Pharmacopoeia.
Dawn obtained a Bachelor of Naturopathy with First Class Honours from Southern Cross University, NSW Australia. Her Honours topic was within the field of herb-drug interactions. She is also an International Board Certified Lactation Consultant.
Dawn's Publications
Whitten D, Chapter 18 Breastfeeding, Advanced Clinical Naturopathic
Medicine, Ed Leah Hechtmann, Elsevier Sydney, (Textbook in process)
Co-Authored Whitten D and McIntosh T, Chapter on Infancy, Clinical Naturopathic Medicine 2nd Edition, Ed Ed Leah Hechtmann, Elsevier Sydney, In Press, (Textbook in process)
Hawrelak JA, Whitten DL. Does partially hydrolysed guar gum have a role to play in the treatment of irritable bowel syndrome: A systematic review. Journal of Clinical Gastroenterology. 2016;50(suppl 2):S200.
Walton R, Whitten DL, Hawrelak JA. The efficacy of Hibiscus sabdariffa (rosella) in essential hypertension: A systematic review of clinical trials. Australian Journal of Herbal Medicine. 2016;28(2)48-51.
Whitten D. A precious opportunity: supporting women with concerns about their milk supply. Australian Journal of Herbal Medicine 2013;25(3):112-126
Dwyer A, Whitten DL, Hawrelak JA. Herbal medicines, other than St John's wort, in the treatment of mild-to-moderate depression: A systematic review. Alternative Medicine Review. 2011;16:40-49.
http://www.ncbi.nlm.nih.gov/pubmed/21438645
Whitten D and Whitten G. Growing, Manufacturing and Standardization. Section contribution for Botanical Medicine Chapter  In: The Healing Power of Nature: The Foundations of Naturopathic Medicine and Ecology of Healing: Primary Care for the Twenty First Century. Elsevier (Textbook in progress)
Whitten DL, Myers SP, Hawrelak JA, Wohlmuth H. The effect of St John's wort extracts on CYP3A: a systematic review of prospective clinical trials. British Journal of Clinical Pharmacology 2006;62:512-526.
http://www.ncbi.nlm.nih.gov/pubmed/17010103
Hawrelak JA, Whitten DL, Myers SP. Is Lactobacillus rhamnosus GG effective in preventing the onset of antibiotic-associated diarrhoea: a systematic review. Digestion. 2005; 72:51-56.
http://www.ncbi.nlm.nih.gov/pubmed/16113542
Whitten DL. Cardiovascular drugs: a guide for naturopaths. Australian Journal of Medical Herbalism 2002;14